LODD: Kern County Firefighter Brian Falk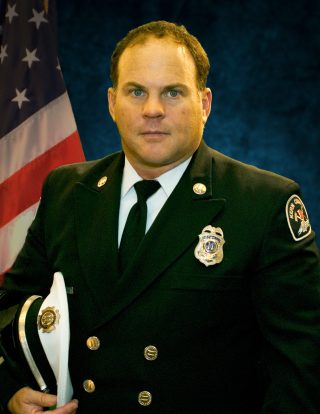 Kern County Fire Department and Kern County Firefighters Local 1301 are saddened to announce the loss of one of their own.
Captain Brian Falk, 47, passed away on July 14, 2022, while on active duty at Kern County Fire Department Station 23.
Brian served the Kern County Fire Department with distinction for 20 years. He is survived by his wife Jennifer and two sons.
MEMORIAL SERVICES:
Services will be held Saturday, July 23, 2022, at 3:00 PM at Valley Bible Fellowship Church 2300 East Brundage Lane Bakersfield, CA. For those unable to attend in person, the following link can be used to view the livestream during the memorial: https://www.changeourcity.com/vbf-church-online-live-broadcast/ 
Additional Service Details:
Dress uniform at the memorial is Class B or work uniform. No class A.
All wanting to assist with personnel or equipment at the memorial should contact KCFD Deputy Chief Agosta (bagosta@kerncountyfire.org) no later than 17:00 on Thursday, July 21.
All apparatus should arrive at the memorial no later than 13:00
All personnel should arrive at the memorial no later than 13:30
Following the service, family, friends, and KCFD personnel are encouraged to join the Falk family at Kern County Fire Department Union Hall, The Station 7900 Downing Avenue Suite D Bakersfield, CA.
In lieu of flowers, a Go Fund Me (Gofundme.com search Captain Brian Falk) has been set up for Brian and Jen's sons by her sister Jacqueline Day.