LODD: Lompoc Fire Chief Linual A. White, Jr.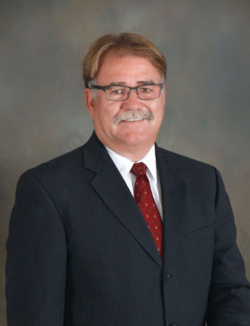 The Lompoc Fire Department and Lompoc Firefighters, Local 1906 are saddened to announce the passing of one of their own.
Retired Chief Linual A. White, Jr. passed away on December 6, 2017, following a battle with job-related cancer. He was 62.
Chief White began his career with his hometown El Centro Fire Department, where he served for 25 years. He served with the Lompoc Fire Department for seven years, from 2002 to 2009. Chief White continued to serve, with his wife Carol, until the time of his passing.
Memorial Information
Memorial services for Brother White will take place on Friday, December 15, 2017 at La Purisma Church, 213 W. Olive Ave., Lompoc, California. The service will begin at 11:00am.
Contact: Anthony Hudley, Lompoc Professional Firefighters Local 1906: iafflocal1906@yahoo.com.