LODD: Mountain Warfare Firefighter/Paramedic Matthew Rominger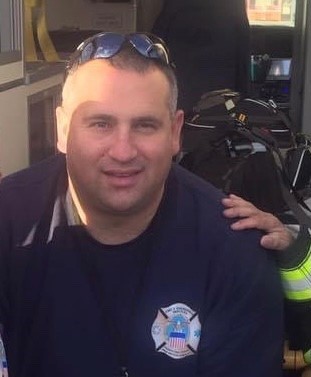 Mountain Warfare Fire Department and Camp Pendleton Firefighters, Local F-85 are saddened to announce the loss of one of their own.
Firefighter/Paramedic Matthew M. "Bear" Rominger, 48, passed away on May 16, 2021 from COVID-19 complications.
In his career, he worked as a paramedic for American Medical Response, was a firefighter with CAL FIRE and spent the majority of his career in the federal fire service.
Brother Rominger is survived by his wife and four children.
Memorial Information:
A memorial service will be held on Saturday, June 26 at 11:00am at Destiny Christian Church, 6900 Destiny Drive, Rocklin, CA 95677. More information can be found here.
Departments wishing to participate by sending personnel are welcome to do so. Personnel will be included in the 'Sea of Blue' arrival ceremony.
Departments wishing to provide floral arrangements for the service may send them to the church, with delivery occurring the morning of June 26, by 9:00am.
Departments desiring to send apparatus for static display in the parking lot should contact Andy Whaley at andrewwhaley@yahoo.com.
Honor Guard Information:
All department and local union honor guards wishing to attend, please contact Ben Dominguez at nocalben@gmail.com.
Practice will be held Friday, June 25 at 4:00pm and Saturday, June 26 at 7:00am at Destiny Christian Church, 6900 Destiny Drive, Rocklin, CA 95677.
Donation Information and Condolences:
People wishing to help the family may do so through the GoFundMe account. Donations are requested in lieu of flowers.
Expressions of sympathy or condolences for the Local or family can be sent to Local F-85, P.O. Box 667, Fallbrook, CA 92028.